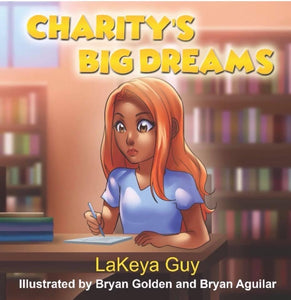 A Lovely Story About A Little Girl & Her Big Dream!
Charity is a happy girl who loves history more than anything and lives in Norristown, PA. One day, her schoolteacher announces a contest with a fantastic prize; a chance for her to visit a place she's always dreamt of! Now Charity will have to do her best in order to win! However, it's not that easy; many of her classmates are also excited about winning and have a chance to win too. Will she be able to work hard and claim her lifelong dream? Find out today! "Charity's Big Dreams" is an adorable children's book that will help your child realize that, no matter how hard it may seem, hard work and perseverance are the best way to get what your heart desires!
Don't Waste Another Second – Place Your Order Now!